Submitted by

Phoebe Davenport

on 7 May 2021 - 7:14pm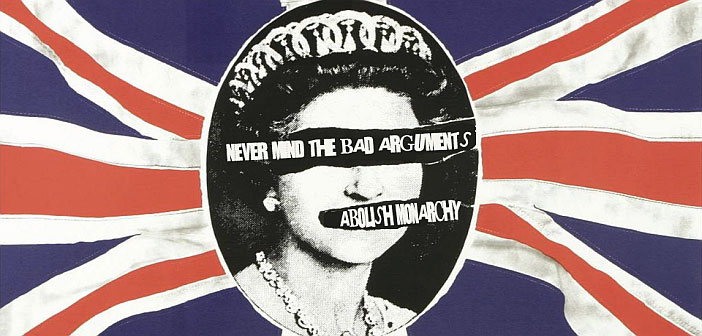 I'm not going to lie; I personally can't believe that we still have a monarchy in 2021. The idea that someone can get all this privilege, power, and money just for being born into a family has never sat right with me. To be able to leech of public funds that could be distributed amongst Britain's neediest is simply parasitic. 
As the government is set to announce a new £200m royal yacht dedicated to Prince Philip, they're telling us that the royal family is the priority. In a global pandemic, where thousands of people have lost their jobs and are financially struggling, it's infuriating to see the government dedicating such a huge sum to a yacht. The Tories austerity programme started in 2010, and with millions suffering because of it, this much funding for a yacht is a huge slap in the face. It highlights how out of touch the Conservative government really are. Their justification for this yacht is that it will help boost UK industry by parading it around the world and by hosting foreign dignitaries- but what have they been doing since the HMY Britannia was decommissioned in 1997? The building of this yacht will provide jobs, but in a dying industry. While in the 1950's Britain built about 25% of the ships worldwide, the number is now less than 1%- hardly something that can be changed this late. It would be far more beneficial to the people of Britain to provide them with stable jobs in a stable industry. 
The monarchy represents the British Empire, which represents hundreds of years of genocide, racism, and pillaging of countries for whatever we could take from them, and then leaving them to pick up the scraps we 'allowed' them to keep. It's something we as a country should be ashamed of, and we should be actively trying to abolish the entire institution. We are called 'Great Britain' because of our empire, but it can be hard pressing to think of a time that we were 'great' for a reason that didn't involve the deaths of thousands of people we were seeking to exploit. The Queen has also never addressed the British monarchy's role in the slave trade, for the sake of seeming 'non-political', and I fail to see how holding your ancestors accountable is political. Because they represent our empire, many supporters believe that if we abolish the monarchy, we're losing an essential part of our society and their image of 'Britishness' will be tarnished. But is the royal family what makes us British? I don't think so. 
You may hear the argument "They dedicate their life to service! They join the military!", which may seem valid when first encountered. But there are about 145,000 people that work for the British Armed Forces, and they don't get special treatment- neither do the 1.3 million people who work for the NHS. All these people have dedicated their lives to helping the UK, whether it be the governments questionable foreign interests, or simply working in a local hospital. What work did Prince William do in the RAF that makes him more deserving than anyone else? The answer is nothing. 
When talking to someone who supports the monarchy, you've no doubt heard the phrase "But they contribute so much money in tourism!"- that might be true, but they would contribute significantly more if they no longer existed. Currently, people can visit Buckingham Palace for a couple of months per year, and only to certain parts of the palace. Think about how much money that we could earn from tours of the whole palace year-round. All the stately homes on the Crown Estate that sit empty could be converted into hotels, or even better, be converted into shelters for the hundreds of thousands of homeless people currently in the UK. It seems cruel that they sit there, almost taunting us.
The French Revolution didn't stop France from earning from The Palace of Versailles- in fact, it's one of the most visited tourist attractions worldwide, and France's most profitable site. It almost seems as if people are more interested in a monarchy when they no longer exist, it's almost as if they become more mysterious suddenly. It also doesn't help that there is no evidence that the Royal Family generates more in income than we pay for them, and they cost us a hefty £334 million per year. Just imagine what the NHS or schools could do with that extra funding per year. 
When people mention the phrase 'birth right', it just seems wrong. Are we living in Game of Thrones? No one deserves power because they were simply born. It makes no sense to be living in a democracy where people who happened to be born into a certain family are handed immense power and influence. It's morally incomprehensible. 
It's not just the institution of monarchy that is a problem- it's the family themselves. They seem to act with impunity. There is evidence that Prince Andrew is a literal paedophile, and yet the royal family are actively protecting him. No-one should be above the law, and for him to see absolutely no consequences for his actions alongside long-time pal Jeffrey Epstein, then what are they if not a family who doesn't actively protect children? I hardly doubt they're letting Andrew babysit the royal children. If they are, then hopefully not for long. They took allegations against Meghan Markle supposedly bullying her staff more seriously than the allegations against Andrew. What kind of reprehensible family is this? And why are we as a country not holding him accountable? For me, this alone is enough to think we should get rid of them. 
Speaking of Meghan Markle, the way she was treated was abhorrent. From the moment her and Prince Harry announced their relationship, she was bombarded with racist abuse from the British media. Did they make unified statement speaking out against this? No, it was a statement from Harry alone. There was a pattern of disrespect shown to Meghan from the family. You could even see the family all laughing during their wedding ceremony. When Meghan and Harry had their interview with Oprah and she claimed the royal family were concerned about the colour of Archie's skin, it didn't surprise me. A lot of people were shocked she dare accuse the royal family of being racist, but with members such as Prince Philip who have told a British student studying in China that if he stayed any longer, "you'll go home with slitty eyes.", it's remarkable to me that people didn't expect it. In response to Harry and Meghan's claims against the 'Firm', they released a conveniently timed statement saying they were looking into allegations of bullying from Meghan towards royal staff. Harry and Meghan left the royal family for the sake of their family and the effect the negative press was having on Meghan, and in my opinion, they made the right decision, and are the only somewhat redeemable members of the family. 
It's no secret that young people are becoming increasingly anti-monarchy. However, we have a long way to go. According to Statista, among the 65+ age range, an astounding 84% of people support the monarchy, but when we go to the 18-24 range it drops to 42%, with the overall support laying at around 62%. This highlights that this is a topic with generational divide, and as these generations age on, the anti-monarchists will soon make up the majority. It will take an extreme amount of campaigning and effort for this to happen. For this to happen also, it's likely we will need a left-leaning government to start the process of abolishment, as many right-leaning parties use protection of 'Britishness', which essentially means the monarchy as part of their manifestos. The right tends to hate 'benefit-scroungers', but will happily give one family of scroungers over £300m a year. 
I'd estimate that the monarchy has about 50 years left. I don't think we will see Prince George become King. I just hope it happens in my lifetime. I would love to see the leading symbol of imperialism in the world be destroyed, and I don't think it's too much to ask. 
Opinion: It's time to abolish the monarchy